The V & V Connection
Ann and Laren
please tell us what you think
Van Cleaf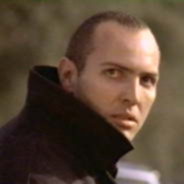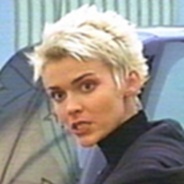 Vaughn
This story is based on characters and situations from the motion pictures
Hard Target and Chill Factor. No copyright infringement is intended. This
story was written purely for enjoyment and no sort of monetary profit is being
derived from it. Hard Target and related properties are copyright ©
MCA/Universal. Chill Factor and related properties are copyright © Warner
Brothers. This story came about from the authors' respective admiration for
Arnold Vosloo and Hudson Leick. In our opinion, each of these
performers deserved more of the spotlight in these films.
Note that this story is about two villains.
The characters are not nice people.
Don't look at them as role models.
This story is rated R for violence, language, and sexual content.
It is not recommended for minors.
To be continued....
Back to my Fan Fiction page
Back to my Hudson Leick Gallery
Back to Galen Blackpool's homepage