Meighan Desmond
A very talented actress from New Zealand, Ms. Desmond is best
known for her portrayal of the goddess Discord on the TV shows:
Xena, Hercules, and Young Hercules.
As the villainous Discord, Ms. Desmond demonstrated a wonderful
range of talent - showing that she could play a diabolic and twisted
menace as well as an alluring femme fatale, but also exhibiting a
marvelous flair for comedy.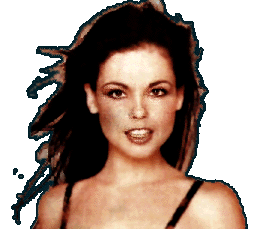 Image by my good friend Ash
Since there is very little information about Ms. Desmond on the
Internet, and since she is deserving of a first-class fan site....
I went ahead and created one (with the help of some great friends)
And here's a story featuring Meighan's character, Discord
The Twilight Test
*************


The Meighan Desmond Fan Site is Gold!

None who have voted have ever
been eaten alive by rabid hamsters.
Don't take the risk - vote now!
Back to my Hobbies and Interests page
Back to Galen Blackpool's homepage