Hudson Leick
I fear that I can't express my thoughts on Ms. Leick without sounding like an
ultra-geek fanboy, such is my regard for this talented, beautiful, and sadly
underrated actress. I first saw Ms. Leick's incredible portrayl of Callisto
on Xena, but have since seen her in several other television and movie roles.
She's an amazing talent and I hope to see her in more high profile projects
in the future.
Hudson Leick Gallery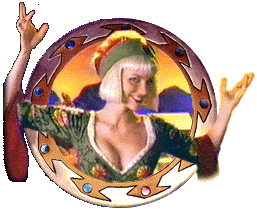 Callisto Gallery
Image by Barron
Learn more about Hudson and show her your support by joining her
Official Fan Club (it's free) - Hudson Leick Official Fan Club
And why don't you join my unofficial fan club for her too?
Hudson Leick Fans
*************
Hudson Leick's entry at The Internet Movie Database
*************


This page is Gold!

None who have voted for this page have
ever been eaten alive by rabid hamsters.
Don't take the risk - vote now!
Back to my Hobbies and Interests page
Back to Galen Blackpool's homepage